CACTUS WATER
CLEANSING LACTIC ACID TONER 6.5 FL OZ 192 ML
Looks like water, acts like water, but you know it's so much more. CACTUS WATER combines Lactic Acid with a rainbow of vegetable & plant extracts to balance and promote evenness in your skin.. Mic drop. Immediately after cleansing with ON REPEAT, saturate a cotton round and smooth over face, neck and chest.
Freck stands behind our products 100%. We offer free returns up to 14 days after you receive your package.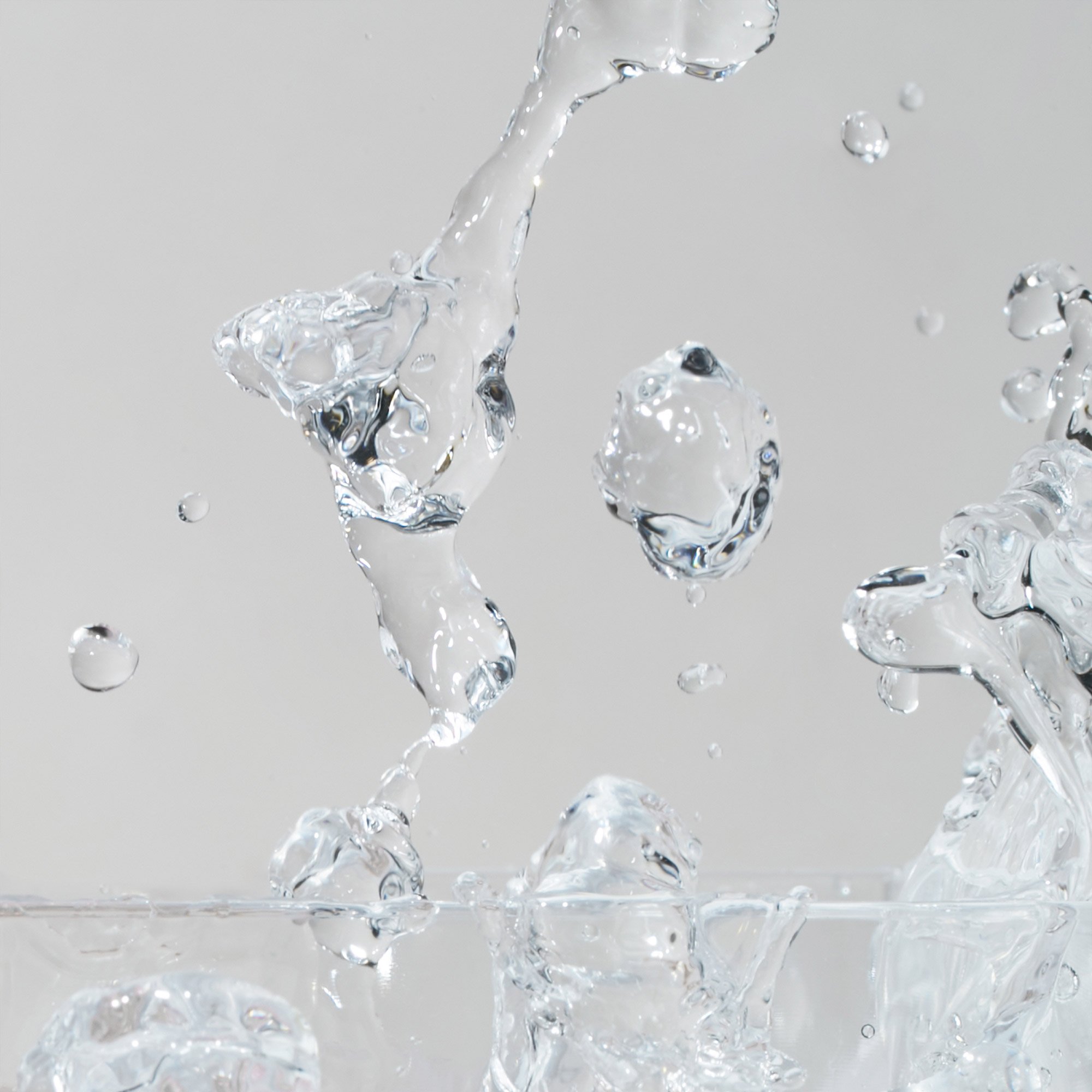 Key Ingredients
LACTIC ACID: The sensitive skin hero that works to slough away dead skin and eliminate discoloration
CACTUS FLOWER EXTRACT: Intense hydration and cell proliferation
KELP EXTRACT: Rich in antioxidants, known to calm the skin & fight inflammation
What Our Customers Say
"A skeptic turned devout believer! I've only been using this product for about 1 month, it has done wonders for my skin! I have seen much of my hyperpigmentation (from serious cystic acne years ago) lighten up dramatically. My skin is more radiant and overall clear and even-toned! Not to mention, there is NO irritation or redness for my sensitive skin. I was skeptical to use this product, but I'm SO glad I did." -Verified Review from Clarissa F.
Ingredients
Water/ Aqua/ Eau, Glycerin, Butylene Glycol, Lactic Acid, Cereus Grandiflorus (Cactus) Flower Extract, Panax Ginseng Root Extract, Ascophyllum Nodosum (Kelp) Extract, Daucus Carota Sativa (Carrot) Root Extract, Chenopodium Quinoa Seed Extract, Glycine Max (Soybean) Seed Extract, Oryza Sativa (Rice) Extract, Allantoin, Ethylhexylglycerin, Phenoxyethanol, Menthol, Potassium Hydroxide.
Customer Reviews
Filter Reviews:
skin
Cactus Water
face
toner
stuff
Freck
bottle
breakouts
everyone
cleanser
Neisha S.

United States
I recommend this product
07/02/2021
Does the job but it stings
Giving this product 3/5 because it is harsher and more irritating than advertised and than most reviews let on . I researched extensively for a Clean Beauty all natural toner that is supposed to be gentler for sensitive skin and was directed to this toner . It does it's job but it does sting / burn the skin . I bought it once more since it didn't cause peeling , redness or dryness until I find something better . Not the best for sensitive skin but not the worst either . I would recommend the product to someone with less reactive skin than myself .
Theo T.

United States
I recommend this product
05/21/2021
OMG the toner we ALL NEED
I have been loving this as the first step after cleansing for my clients! TRULY been a hit and preps skin PERFECTLY
Brooke

United States
I recommend this product
04/29/2021
Incredible Toner, Packaging Design Issues
Probably the best toner I've ever tried - gentle, hydrating, cooling, very effective at refining pores and texture! I love it and will continue to use it for my dehydrated dry/combo skin - However the new packaging (the stout bottle) is so big in diameter that it's difficult to hold and pour, especially when full. The design is very unergonomic. I would love for Freck to reconsider the bottle design in the future so I don't have to worry about dropping my glass bottle of liquid gold on the floor while I'm doing my skincare!
Xaves

United States
I recommend this product
04/24/2021
I love it but...
I really love Freck's Cactus Water. My face kept breaking out and this stuff helped to balance it and clear it up. While I am giving this 5 stars and not 4, my only concern is "menthol" being used in this. I believe it's for a cool or refreshing feel, but I believe menthol can actually sensitize skin or make sensitive skin react. I know it's not super high on the ingredient list, but if this could be formulated without menthol then this would literally be a dream product.
Martha P.

United States
I recommend this product
04/21/2021
Fresh Faced, F@ck Yes!
One of the nicest toners/tonics I've used. It gently tells my skin the cleansing portion of our routine is done, and it's time to receive some moisture and nutrients! Tightens my skin nicely, smells fresh and clean, and creates the best primed pallet for the next skincare steps. A must use!
Z
Zoe

United States
I recommend this product
04/09/2021
AMAZING
Okay so let me say obsessed is an understatement. My skin is very very sensitive to so many things and products, but this stuff is amazing. I have been using curology for almost a year and I've added this to my skin routine and my face is clearer than it's ever been. I'm not saying this will definitely help everyone's skin blemishes since everyone is so different, but you have to try this stuff. It's hydrates and honestly I look forward to coming home, taking a shower and applying this stuff cause it feels like you're at a spa it's so luxurious. You will not regret this purchase and I hope this stuff is around for years to come because it's now my #1 skin care staple.
Marisol

United States
04/05/2021
can't believe how well it works!
I recently got an arm implant IUD and it has totally ruined my perfect skin!! I've been on the hunt for a good skin care routine since I've never had to do anything like this before and I came across this toner. Literally ONE use of the toner and my skin was visibly bouncier and glowy the next day, super smooth! I just bought the whole line to try to save my face from all my new dark spots and scars, feeling very confident!
Tori M.

United States
04/04/2021
Perfect balance of clean and non-stripping of natural oils!
This is the 3rd time I've gotten the Cactus Water and my skin LIVES IT. It's gentle but is also working hard to be the best second step after the cleanser. My skin hasn't felt this good since I was younger! I absolutely love this skincare line.
Amy

United States
03/25/2021
Holy grail
I just got my new order in the mail this afternoon and after a honey cinnamon facial slathered cactus water all over my face. I've had to go without this delicious stuff for a few months since it was sold out (after everyone found out how good it is) and OMG how much I've missed it. Reunited and it feels so good... literally. I ordered two but one arrived broken due to transit. Freck responded to my email IMMEDIATELY with a new bottle on the way. I've already gotten a confirmation order email in my inbox. Thanks, Freck! I use this entire skin care line and recently got my hands on their lid lick product. I've never been very good at a cat eye, but I'm getting the hang of it much more with their eyeliners. This is the year I'll master it. :)
Cielo K.

United States
01/26/2021
Amazing stuff
I never felt like most toners did much but this stuff has been wonderful, and I can really tell it makes my skin feel more bouncy and brighter. Love using this along with the rest of the freck line.
choosing a selection results in a full page refresh
For orders of 5 or more, please reach out to customer service at hi@freckbeauty.com